BOUTIQUE CAMPING
Guests at Ballintubbert have the opportunity to comfortably camp amongst the gardens.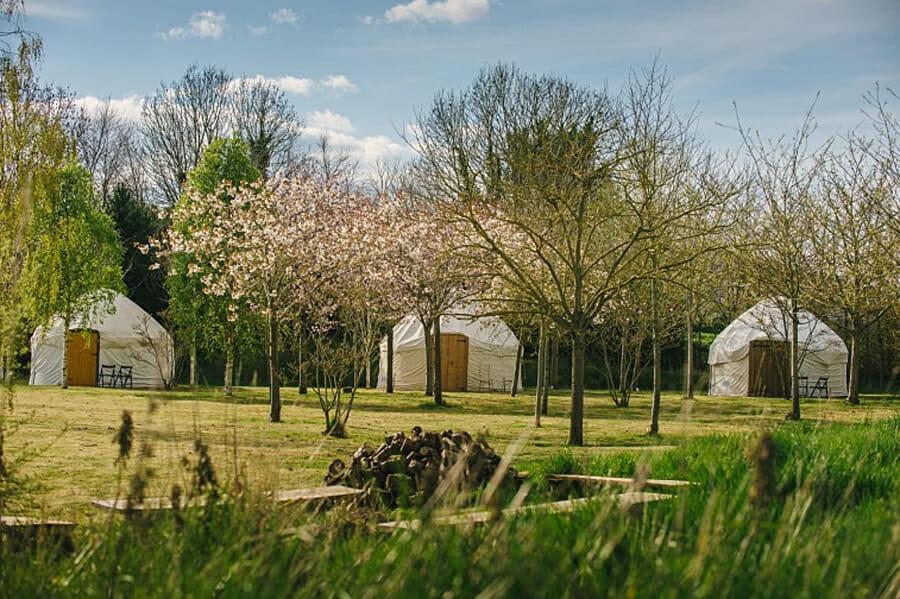 Glamping options include luxurious canvas Yurts, hidden in the grounds & comfortably furnished & heated, with double beds & electric supply.
Beautiful canvas Bell Tents are also available & each tent is furnished with a double mattress fully made up with linen & bedding.

Expect meet & greet service, concierge to your tent, refreshments, treats & delicious breakfasts.
Full access to all the grounds, beautifully lit at night & a roaring camp fire.
There are comfortable ablution facilities with changing rooms & piping hot showers.
Enable all your guests to stay as long as possible to make the most of your festivities & enjoy the woodlands & gardens.
glamping (glam-ping)
origin; blend of glamorous & camping (2000-05)
noun
2. Informal. The activity of camping where participates enjoy comforts & luxuries normally associated with more sophisticated types of holidaying